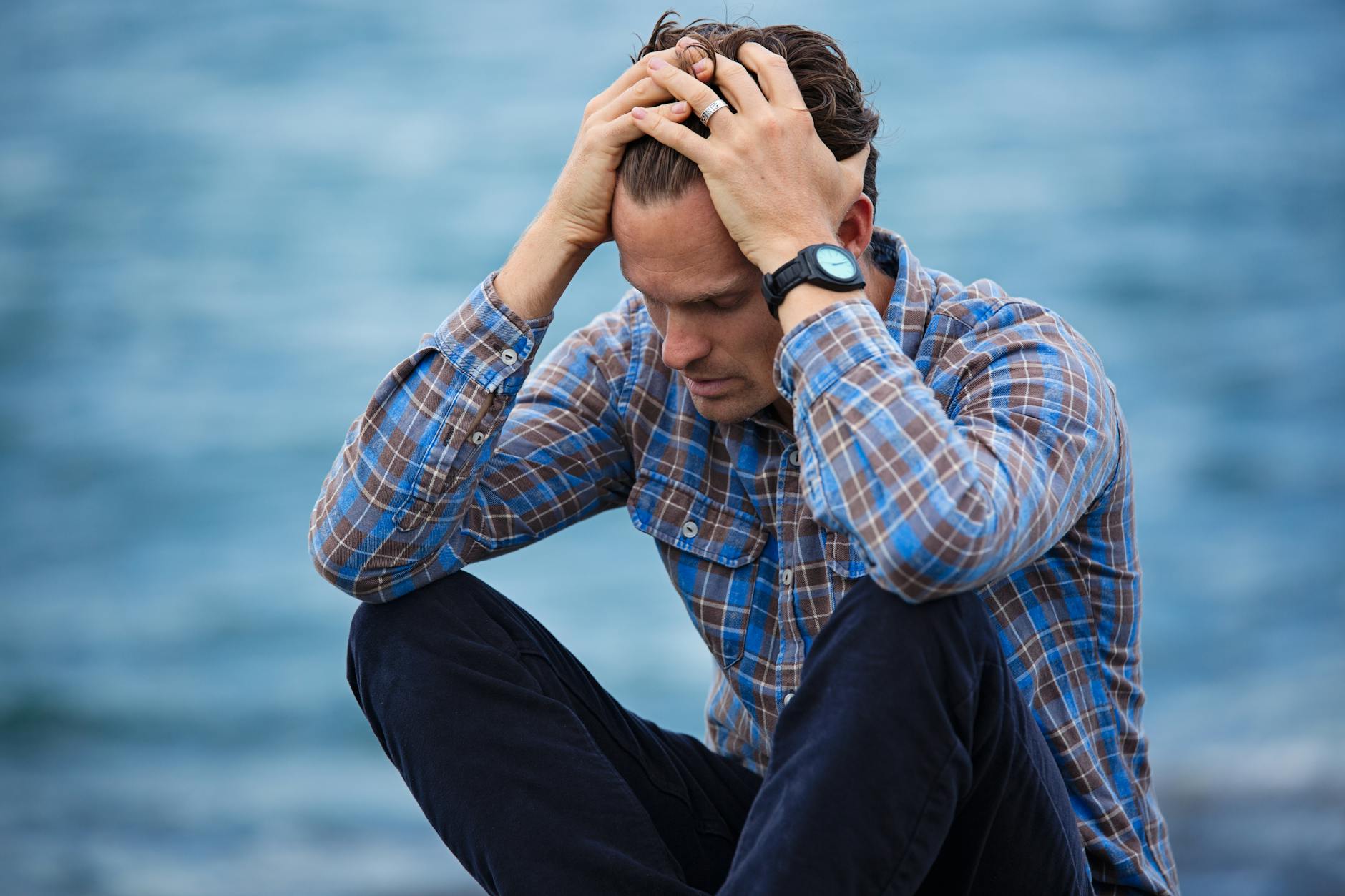 9 problems, stress can be dangerous and life-threatening, be it a woman or a man.
What is stress? You can't see it, you can't taste it, nor can you hear it, yet it is an accepted global phenomenon. Stress can affect your health in so many ways you never imagined, and it gets more and more serious with time, if not treated. It's as scary as it sounds.
Many stress-related reactions in women and men are similar, like racing thoughts, stressed muscles, insomnia, and irritability. However, there have been researches that showed some definite differences in stress levels between men and women. Women, most likely, admit their feelings of stress to someone. They tend to seek out connections with other people. Howbeit, men, for some reason, bottle up their emotions when found stressed and release it out through physical activities.
A study suggested that the response of women's stress is 'tend and befriend' whereas men's reaction would be 'fight or flight.' However, because men don't like talking about their feelings does not mean that they are immune to it.
Men vs. Women: A Study about the Impact of Stress
A survey by the American Psychological Association in 2010 revealed that very few men admitted that they experienced physical symptoms due to stress. About 30 percent of men said they experienced headaches compared to 41 percent of women. Whereas 21 percent of men also admitted that they experience indigestion and stomach aches compared to 32 percent of women. The most dramatic of them all, only 15 percent of men experience crying out of 44 percent of women.
Men also confessed that they struggled more than women when it comes to healthy habits like eating the right food or getting enough sleep or even exercising.
The study indicates that, even if the effects are low, the stress does have an impact on men. We have listed down some significant effects of stress in men. If you experience any one of these, it is advisable to seek help immediately.
Sexual Problems
Severe levels of stress or ongoing psychological issues affect testosterone hormone in men, which results in a decline in sexual drive and may also lead to erectile dysfunction or inability to copulate.
This phenomenon is prevalent all around the world, but fortunately, it is now curable. There is a wide range of options to select for the treatment of erectile dysfunction Singapore with clinically-proven results that last.
A Ph.D. Professor Robert M. Sapolsky at Standford Univerity explained that turning on the Relax and Renew System (aka, the parasympathetic nervous system) is essential for arousal. Still, when battling with stress, men operate from the sympathetic nervous system. The problem occurs when you can't establish that parasympathetic tone. To cure this condition, experts suggest an Extracorporeal Shock Wave therapy.
Low Facial Attractiveness
In men, the higher testosterone level means the stronger immune system which increases the facial attractiveness in men.
During a study, women rated the attractiveness of 94 men. They found men with lower stress hormone cortisol and higher testosterone more attractive, whereas men with higher stress levels were considered least attractive.
The study suggested that stress cortisol blocking the testosterone relates to facial appearance, thus making stressed men less attractive to the opposite gender.
Unhealthy Eating Habits
People usually release emotions by eating more. Nevertheless, stress tends to affect your lifestyle and eating habits inversely. As per a study by the U.S. Department of Agriculture, men who work in a high-stressed environment, delaying their regular meals, tend to eat more than they usually do. The longer the gap is between the meals, the more calories they end up consuming. The body does not need extra food but still encourages you to eat more, which results in weight gain.
Early risk of Heart Disease
Stress can lead to the birth of early severe heart conditions. Men are more at risk of having heart diseases, probably because of how they deal with stress.
To be clear, so far, no study suggests that the direct influence of stress on the heart can cause heart disease or cardiac arrest. However, coupled with obesity, existing heart problems, or an unhealthy lifestyle, stress can then play a part in affecting the heart.
Why are men more prone to heart diseases? It may be because of the way the two genders react to stress. As mentioned, women like to talk it out, whereas men like to keep it to themselves, which creates a more significant impact in the long term.
Mental Health
Stress has a massive impact on mental health, be it a man or a woman. It is because stress comes with numerous emotional symptoms, such as anxiety, mood swings, and, in some extreme cases, depression.
At times, stress can also feel unmanageable, so if you already have a mental health problem, stress is just going to exaggerate it.
Prostate Cancer Development
A study done on mice found out that chronic stress leads to acceleration in prostate cancer development. The existing prostate cancer patients should seek stress release therapies as part of their treatment to stop it from spreading faster.
Conclusion
With all the problems associated with stress, it is necessary to mention that this condition is treatable if you are willing to get better. Letting yourself go and not paying attention to yourself will lead you to no good, nor running away from your problems can solve anything.
You have to deal with the situation and accept the fact that something is happening to you that is changing you negatively. Talking to someone you trust or even a therapist and letting it all out is the best stress therapy along with prayer, mediation, yoga, and deep breathing.