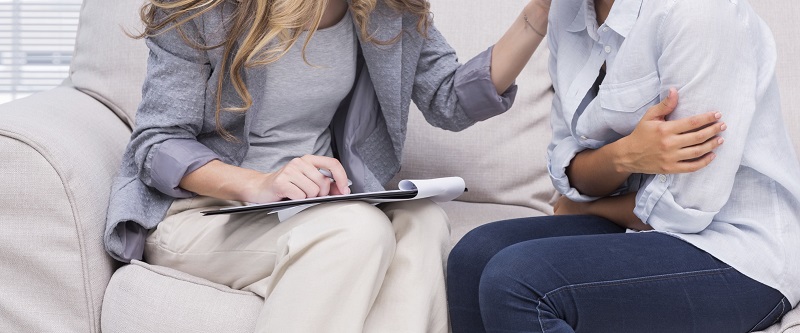 Mental health is a biggest worry in the modern society. The problem is growing year on year and it's now become the primary concern. Consulting a personal health professional and visiting him regularly is a time consuming process and telemedicine is a boon for the modern busy world.
In a given year, one in five American adults is diagnosed with a mental disorder. And more than half (56%) of American adults with mental illnesses are not treated properly. Although there are many reasons and problems that prevent people from being treated properly today. Access to quality care is a variable behind this statistic. For example, consider:
34.3 million adult Americans who reported and require treatment for alcohol or drug use and / or who require mental health treatment
There are 4,627 designated mental health areas throughout the country, so that more than 100 million people do not have adequate access to mental health services.
Improving mental health in the United States is not a unique and one fix solution. There is a need to rethink how health care is understood in behavioral health, beyond stigma, so that people feel good when seeking care and for multiple stakeholders and experts to meet to find new ways to provide this watch out. ,
As the industry tackles the problems that prevent widespread and widespread behavioral health services, many providers seek to improve access to high-quality psychiatric care through telemedicine.

The benefits of Telemedicine or Telehealth Advice
The data show that virtual mental health advice is at least as effective and, sometimes, even more effective than treating depression as traditional face-to-face treatment. A study from the University of Zurich divided a group of 62 patients into two and found that depression was alleviated in 53% of patients who received online treatment, compared to 50% of those who received personal follow-up. . Three months after the study, 57% of patients online had no evidence of depression, compared to 42% in conventional treatment (Journal of Affective Disorders, 2013).
In a four-year study conducted by John Hopkins on nearly 100,000 veterans, it was also found that the number of days of hospitalization had been reduced by 25% if they had opted for online counseling. This figure is slightly higher than the number of hospital visits for patients seeking personal counseling (Psychiatry Services, April 2012).
In addition to positive health outcomes, providers and patients have many benefits for virtual mental health programs.
Here is a great resource of articles and advice of mental health https://www.betterhelp.com/advice/
Easy and convenient: patients and providers only need a computer, a webcam and broadband Internet access.
Increased access: patients living in remote areas, domestic workers who have difficulties caring for children or who simply have a lot to do to make room for regular therapy sessions now have a link to mental health care.
Missed Appointments: Patients are less likely to experience problems
Reach new customers: providers offering virtual services can expand their reach to new customers throughout the country, not just in their region.
Personalize care: by leveraging a virtual platform, providers can focus on how care is delivered by conducting ad hoc assessments and tracking trends and progress over time.
From the patient's point of view.
For patients, access to a psychosocial service provider can change lives. While the benefits of virtual psychiatric services vary from one patient to another, they may include: ease, comfort, privacy, access, and more options and options. The services they need match their lifestyle and not the other way around.
Although telemedicine alone can not solve all the current problems of total access to quality mental health services, it brings us even closer. By closing the gap between providers and patients, and removing barriers to location, transport and comfort, the industry can focus on barriers that approach treatment, 100%.